Thanks Eli for allowing us to review your products!
Eli's Body shop specializes in the packaging and distribution of Organic beauty and wellness products. Our Organic and Natural products originate from Tropical Africa. We at Eli's Body Shop are committed to providing organic and natural products to our customers around the world. Give us the opportunity to provide you with our unique services and solutions.
Organic Black Soap Shampoo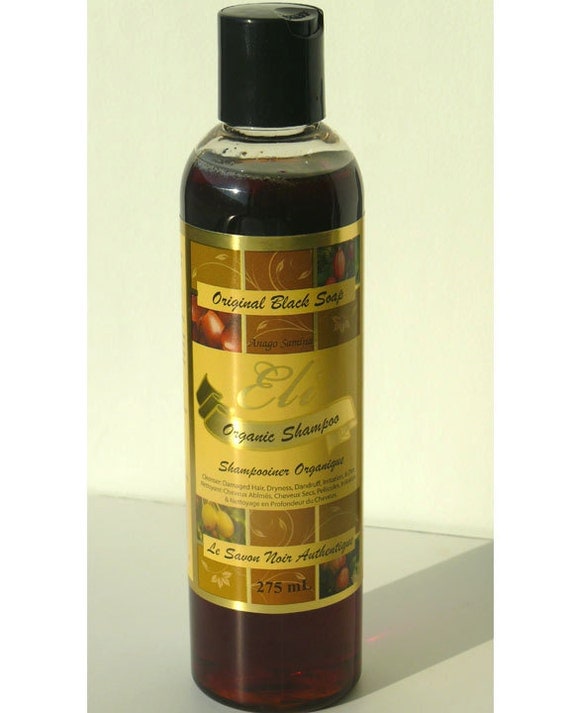 Ingredients: Aqua, plantain skin, cocoa pod, coconut oil, palm kernel oil, shea butter, vegetable glycerine, castor oil, and chamomile.
Review: I always heard about all of the wonderful benefits of Black Soap. So I was super excited to wash with this! It has a nice light scent, not over powering (can't put my finger on it lol.) I love how this contains glycerine, this will really come in handy during the warmer months. The Black soap shampoo left her hair feeling very soft. I really like how it worked up a good lather. A good lather to me, equals clean. This is not true, but in my mind, if I don't have a lather, I keep applying the product until I do lol. Black soap is known to help with eczema. So Moms who have kids with it, you should truly try this.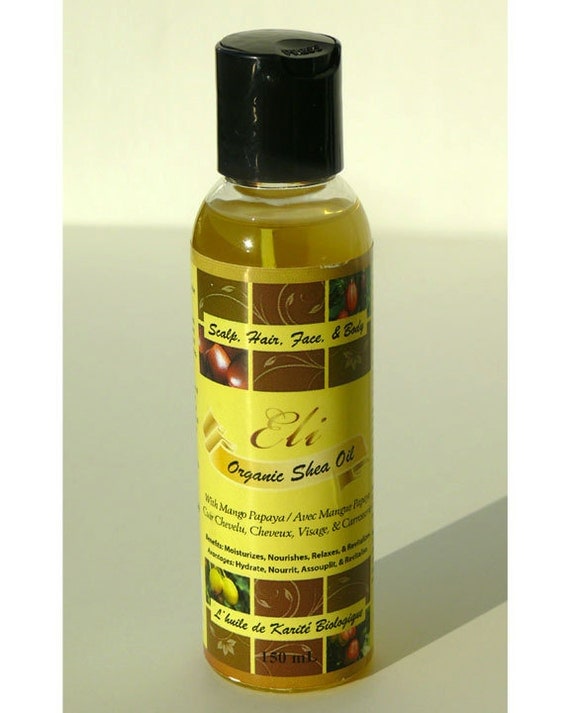 Ingredients: Shea oil, coconut oil, olive oil, grape seed oil, tea tree oil, jojoba oil, and mango papaya oil.
Review: I love love love oils!! and so does N's hair. It smells delicious, and fruity. I used a small amount on top of her moisturizer to seal it in. I recommend this for hair that likes thick oils, and for those who need to retain moisture. The shea oil adds a really nice shine to N's hair. I didn't add moisturizer the next day, her hair was still shiny. That's a A+ in my book.
Organic Black Soap Facial Cleaner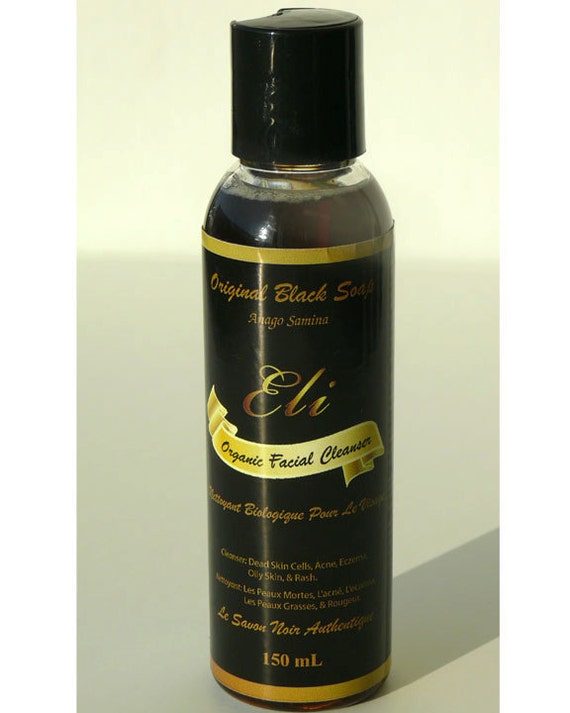 Ingredients: Cocoa pod, plantain skin, coconut oil, aqua, shea butter, virgin vegetable glycerine, aloe vera, cucumber, green tea, and lime.
Review: I used this product for 4 days straight, and my skin felt AMAZING! I had a few pimples which I tend to get during "that" time of the month. (sorry for the tmi) and this stuff made them vanish! I told my Mom (big mistake) and she totally stole my bottle. Sigh. So since she stole it, I made her help with this review. In her words "Ohh Kay (my nickname) I love this stuff, My face is clearing right up. I want you to order your sister's some."...Well folks, it looks like I have to purchase some more for myself, and my siblings. Bottom line, if my Momma says it's a good product, then there is nothing more to say. Mom's are always right!
fyi: Im hiding the next bottle!