I am not a professional hairstylist, I try my best to be creative. I wasn't going to post this hairstyle, but I said to myself "Hey, we all should be able to laugh at ourselves once in awhile." This is my first attempt of making a shooting star in her hair. I think it came out cute but as you can see, it came out resembling the star of david lol.
Here is a picture of the star of david
This is the star I was trying to make.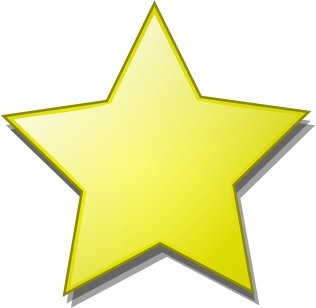 I stink at drawing stars on paper, but I'm determined to master this star! I will dust myself off and try again.