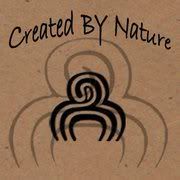 After receiving so many comments from the ladies who have ordered the Kera Care Naturals samples. I have decided that KandyLandKurls will add sales and samples of hair products to this blog. So if you know or heard about a sale please email me at
kandylandkurls@yahoo.com
so I can share the savings with others.
I was browsing through Untrained Hair Mom's
Facebook page
and saw that a company named "Created By Nature" is giving away free samples of their products. All you have to do is send an email to
Createdbynature@gmail.com
and ask to try a free sample of their products.
If you are interested in winning a 2 oz tub of the Jaja's Hair n Body Pomade by Created By Nature. Enter
Untrained Hair Mom's contest
, but hurry the contest is over tomorrow!
If you order, we would love to hear about your experiences with it. So please come back and share with us, your review of this product line in this comment section below.