If you live under a rock (like me lol) and haven't been watching the Olympics. You might not know about the talented African-American 16-year-old Gabrielle "Gabby" Douglas, who has led the women's gymnastics team to a gold medal.
She has accomplished a lot more than many of us have, or ever will.
But instead of being proud of her accomplishments, as the first African American to win this title, some folks are worried about.....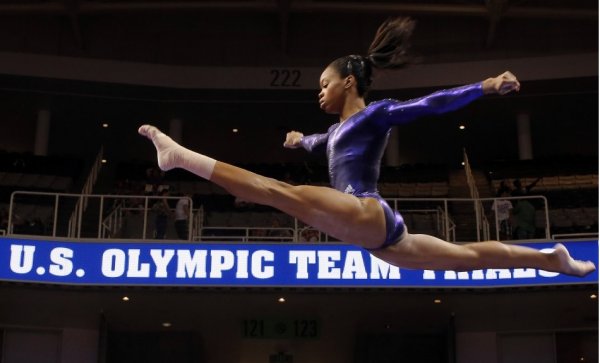 Her hair!
Yes, you read it right, her hair.
From Twitter, Yahoo, & Facebook her hair is the hot topic. There has been a ton of negative comments such as:
"Gabby Douglas is cute and all..but that hair.....on camera."
"Why is her hair so nappy?"
"Someone went to London and forgot to pack her relaxer"
Some people are just caught up on the most insignificant things.
What are you thoughts?